Nikolay Vasilevich Aladin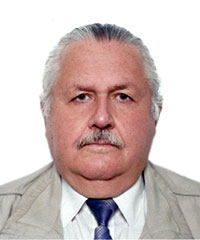 Position:
head of laboratory, D.Sc.
1991-till now Acad. As. Prof. of Zoology (the same institute)
2000-2003 International scientific consultant on Biodiversity of the Caspian Sea (Caspian Environment Program, UNDP).
2001-till now Regional expert of the Caspian Environment Program, UNDP
2001-till now Member of ILEC (International Lake Environmental Committee) Scientific Committee
Associated editor of Lakes and Reservoirs Research and Management Journal (since 2004)
Member of Russian Hydrobiological Society
Member of Russian Palaeontological Society
Member of International Society on Limnology (SIL)
Official International Expert of United Nations Environment Programme (in 1990-1992)
Member of Ecology Institute (Germany)
Leader of two sub-projects of UNESCO on Aral Sea (in 1994-2000)
Co-leader of INTAS projects (in 1996-1999, 2001–2004)
Leader of RFBR projects (in 1991–1994, 1996–1999, 2000-2003)
Scientific interests:
Biodiversity and palaeolimnology of the Aral Sea and the Caspian Sea. Salinity adaptation and salinity tolerance of water invertebrates, evolution of salinity adaptation. Ecology and systematics of Onychopoda.
Publications CV Euro CV (short) Euro CV (In Russian short)
Email: aral@zin.ru
Back